ABOUT THIS COURSE
Project Management Essentials Masterclass is an intensive course that will impart occasional or part-time project managers with the practical skills needed to effectively manage mid to large scale projects for your organisation. It will focus on the steps required at each stage of the project life cycle.
Course Aims:
This course reviews the range of topics in the latest edition of A Guide to the Project Management Body of Knowledge (PMBOK® Guide1), as well as all the major topics in the Australian BSB51407 Diploma in Project Management. It will not go into excessive depth but focus on applying the principles to a series of case study based team exercises.
Facilitated by these amazing project management experts:

TERRY QUANBOROUGH, Director and Principal, TQ Projects
Terry Quanborough has worked in the Information Technology industry for over 30 years, initially based in England, then in New Zealand and Australia.
He has undertaken business assignments in most countries within Asia plus Mauritius, Australia, New Zealand, USA, Canada and the United Kingdom in both the Government and Private Sectors.
Terry has held several Senior Executive positions in global Professional and Consulting Services organisations, with primary focus on Systems Integration and Program / Project Management including project governance. His career has included over 25 years with major multinational corporations such as Digital Equipment Corporation and Compaq Computer Corporation, where he held several senior positions within the Asia Pacific Executive Team.
He was Asia Pacific Director, Program Management Office for a multi-national organisation with specific responsibility for the strategy and health of the project portfolio across the region, plus project management competency and the project methods, processes, standards and tools. He was also the custodian/co-developer of the methodology and the project management training and development program. In addition, he drove the PMI® certification program for program and project managers and introduced the concept, then managed and delivered Project Management Universities across Asia Pacific. This model was subsequently rolled out on a worldwide basis.
Prior to that role, Terry was Manager, Australia Professional Services, a Project and Consulting Practice with a large base of client-facing project managers and consultants deployed throughout Australia. He was responsible for revenue, margin and client satisfaction.
Current services:
Terry specialises in Project Management and Consulting Services that includes Project Reviews & Governance and also Program / Project Offices set-up and/or review with associated processes, methods and governance structures, sometimes using a build-operate-transfer model. He also advises, mentors, coaches and conducts both public and in-house project management training programs.
Education & professional affiliations:
Fellow of the Chartered Management Institute (FCMI) – United Kingdom
Graduate of the Melbourne Business School Executive Program, University of Melbourne, Australia
Graduate Diploma in Management Studies (DMS), Nottingham Trent University, England
Member of the Project Management Institute (PMI®)
Certified Project Management Professional (PMP®)
Diploma in Project Management (BSB51407)
Chartered Member of the British Computer Society – The Chartered Institute for IT (MBCS)
Chartered IT Professional (CITP)
Member of the Institute of IT Professionals (MIITP) – New Zealand
He is a speaker at international project management conferences and seminars, and has written several Project Management related papers. He is a founder member of the Project Management Institute (PMI®) Sydney Chapter and served as a Board Director for 5 years and is a recipient of the PMI® Australia Chapters' "Distinguished Contribution Award". On a voluntary basis, Terry participates as leader or on-site visit team member for the PMI® Global Accreditation Centre for Project Management (GAC). The GAC supports the accreditation of University project management programs on a world-wide basis.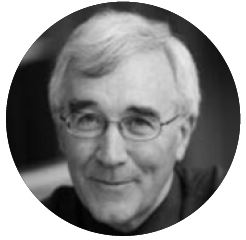 JOHN FLYNN, Managing Director, Project Managers Network
John Flynn CPPM has worked as a management consultant and professional services manager for over 30 years, initially in Australia and later in Singapore, Manila and Palo Alto, California.  He is now based in Sydney Australia.
He has held general management, country management and partnership roles in consultancies, market research and technology companies, specialising in technology market research and business forecasting studies, product development, business and information technology projects in Australia, the USA and the most countries in the Asia Pacific region.
In late 2000, John was invited to participate in the "foreign expert" program in China and travelled regularly to the PRC from 2001 to 2005, presenting project management workshops on behalf of various universities across China, as well as more specialised project management presentations to interest groups sponsored by Microsoft and Primavera.  He has also conducted a number of advanced project management workshops in Hong Kong, Malaysia, Brunei and Thailand and travels regularly to other ASEAN countries.
He has wide experience in strategic consulting and technological market research.  He monitors IT industry trends, and has written numerous reports on market projections and technical trends in the industry for clients throughout the world. 
Current services:
John consults to public and private sector organisations, conducting project recoveries, project reviews and long term mentoring and competency assessment programmes, seeking to raise awareness of PM best practices within technical and non technical project team members and managers.  He is a qualified workplace assessor and has conducted group assessments of engineering, business and IT staff for four major engineering firms, two major insurance companies, a major bank, a power company, IT companies and a defence contractor, as well as many individual project managers, helping them to achieve professional recognition and awards such as Diplomas and Certificate IV in Project Management.
John conducts competency based training in decision-making, Risk and Project Management for students across all disciplines, including in-house courses for charities, social workers, foreign aid programmes, government departments and commercial firms in Australia and Asia.  He is a registered assessor for the AIPM.
His public project management and scheduling courses have been run regularly by the Centre for Continuing Education at the University of Sydney since 1999, and he also participates in other competency based programs leading to Diplomas in PM to the University's staff.
He has spoken at conferences in Sydney, New Zealand, Singapore and Thailand, and was an adjunct lecturer in the postgraduate project management program at the University of Sydney.
John is an active member of the Sydney Chapter of the Project Management Institute and was a Board member of the Sydney Chapter from February 2000 to February 2008.
John won the 2006 Distinguished Contribution Award given by all Australian chapters of the PMI at the ProMac Conference in Sydney in October 2006.  He is a Certified Practising Project Manager (CPPM) with the Australian Institute of PM.
Education & professional affiliations:
Bachelor of Science (Hons), University of Sydney
Bachelor of Arts (Hons), University of Sydney
Master's Certificate in Project Management, George Washington University
Member of the Project Management Institute (PMI®)
Diploma in Project Management (BSB51407)
Diploma of Integrated Risk Management (30926QLD)
Certificate IV in Assessment and Workplace Training (TAE40110)
Certified Practising Project Manager (CPPM) and registered assessor for AIPM
Chartered IT Professional (CITP)
Member, Australian Institute of Project Management
Senior Member, Australian Computer Society
Member, IEEE and IEEE Computer Society
Member of the Institute of IT Professionals (MIITP) – New Zealand
Canberra
12 - 13 July, 2021
Karstens Canberra
Brisbane
19 - 20 July, 2021
Karstens Brisbane
Sydney
26 - 27 July, 2021
Karstens Sydney
Melbourne
05 - 06 August, 2021
Karstens Melbourne
Online
09 - 13 August, 2021
Livestream Event
Perth
16 - 17 August, 2021
Karstens Perth
Key Learning Outcomes
Manage shorter term project in your workplace
Use a structured approach to prepare an effective project plan
Incorporate appropriate plans, schedules, budgets and specific deliverables
Use project templates and customise them to your workplace context
Define project scope and user requirements and identify the best means of controlling scope
Develop a realistic schedule which meets stakeholder constraints
Identify and document the appropriate resources for projects
Identify and engage project stakeholders to manage expectations and ensure
Identify and manage risks which could disrupt projects
Determine project quality objectives and identify appropriate controls for desired outcomes
Use methods for timely and accurate reporting of progress against plan
Manage crises arising from various projects
Build effective teams which are committed to the project goals
Who Should Attend
Project team members
Staff who are involved in projects or initiative now or in the future
Project managers - requiring a refresher
Project Management Office (PMO) staff
Managers of Project Managers
Project Sponsors
Project Governance team members
Consultants and project consultants
View our complete range of Conferences