FIRST RATES END IN

Days

Hours

Minutes

Seconds
About this Course
Financial literacy is a core competency of every manager. As your career develops, understanding finance becomes even more important. Every career requires an awareness of financial management, statements, budgeting, revenue, and analysis.
Finance for Non-Finance Managers will give you the skills to participate in financial management with confidence. You will understand critical financial terms, read financial statements, discern trends in financial performance and use that knowledge to achieve. You will become an invaluable asset to your company, being equipped to add value to your division and fast-track your career.
Your Expert Facilitator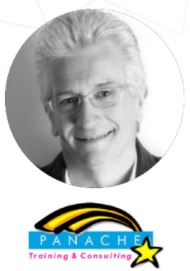 Lindsay has held a variety of senior accounting and management roles across several national banks and fund management firms before establishing Panache Training & Consulting in 2000. Heavily involved in the development and delivery of training programs across a diverse range of workplace and tertiary education environments, Lindsay boasts significant expertise in the areas of performance measurement and external accounting.
His cross-industry experience includes the financial services, hospitality, federal and state governments, not-for-profit and manufacturing sectors, with a significant client base across both large and small organisations.
Some of the organisations Lindsay has consulted with include NAB, ANZ, MLC, Telstra, Coles Myer, Tabcorp, Nine Entertainment Co, Disney Australia, CSL, Limited, Colonial First Aid Global Asset Management, TNT, Transurban, Mercedes Benz, Australian Catholic University, Deakin University, Relationships Australia, NSW Health, Melbourne Water, Attorney General's Department, Victorian Department of Human Services, and the Department of Defence. His major focus over the last 5 years has been the development and facilitation of accounting and financial services-related training.
Sydney
29 - 29 August, 2022
SYDNEY Harrington Street
Melbourne
17 - 17 August, 2022
MELBOURNE Queen Street
Brisbane
16 - 16 August, 2022
BRISBANE Adelaide Street
Canberra
19 - 19 August, 2022
Novotel Canberra
Online
31 - 31 August, 2022
Online
Perth
10 - 10 August, 2022
PERTH 111 St. Georges Terrace
Benefits of Attending
Increase your understanding of important financial terms
Analyse and interpret financial statements accurately
Improve your budgeting ability for key items such as revenues and expenses
Meet and surpass financial objectives
Appreciate how costs behave to more effectively manage them
Improve decision making through by understanding financial statements
Streamline communication between finance and non finance departments
Increased ability to use accounting reports
Manage key budgets such as revenues and expenses
Expanded awareness of clients' and suppliers' financial positions
Enhance your standing as a competent well rounded employee who can participate in all aspects of decision making
Who Should Attend
CEOs and executive staff from non-financial backgrounds
Senior managers and operational staff
General Managers
Project Managers
IT Managers
View our complete range of Conferences