About this Masterclass
A solid understanding of Emotional Intelligence is a core competency for today's corporate leaders. Those with a high 'EQ' are able to discern what drives the behaviour of others, being better equipped to lead and drive improved performance in their teams, divisions, and companies.
The Leading with Emotional Intelligence Masterclass will give you the tools to understand why emotions are integral to how you interact within the workplace. You will correctly perceive think about, understand, and manage emotions in both yourself and others. Emotionally intelligent leaders perform, inspire and communicate more effectively than those who are not.
Facilitated by our incredible facilitator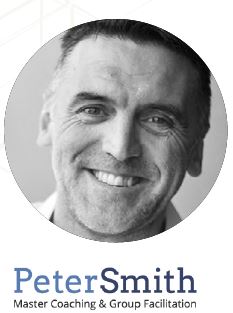 PETER SMITH, Behavioural Change Expert, CorporateTrainer.com
Peter Smith is a behaviour change expert. Individuals and organisations rely on him to help them get better results in their business.
Peter is a master facilitator and coach who works at the intersection of neuroscience, emotional intelligence and learning design; the place where behaviour changes. He believes in doing the work that matters. This means being real, authentic and responsible for the world around you. He believes business and how people organise themselves around their work, is changing in terms of engagement and accountability.
As business models change no longer is it enough to look after the shareholder and the stakeholder. Organisations must take care of the community and the social and environmental impact of their actions. Purpose before profit is often the most effective way of actually making a profit.
If you want problems solved, you want better decisions made – faster, and you want people to collaborate, to be smart, and creative – That's what Peter can help you do. When that happens, you and your team get the results you're after and find a way to stay sane in the process.
Melbourne
21 - 21 February, 2023
MELBOURNE Queen Street
Adelaide
22 - 22 February, 2023
Karstens Adelaide
Sydney
28 - 28 February, 2023
SYDNEY Harrington Street
Canberra
01 - 01 March, 2023
Karstens Canberra
Brisbane
07 - 07 March, 2023
Karstens Brisbane
Perth
09 - 09 March, 2023
PERTH 111 St. Georges Terrace
Online
14 - 14 March, 2023
Online
Benefits of Attending
Understand emotions to improve performance in yourself and others
Recognising emotional triggers in yourself and others
Understanding the physiological responses to stress
Developing strategies to communicate more effectively
Become aware of the importance of non- verbal communication
Build solid relationships through emotional tools and influence effectively
Improve observation skills to increase the skills of emotional intelligence
Manage your emotions, even in stressful situations with difficult people
Who Should Attend
CEOs, middle management, line managers and supervisors
HR and personnel managers
Project managers and team leaders
All those in a professional setting who aim to improve their assertive communication skills
Sales and Customer Services Personnel
View our complete range of Conferences