About this Webinar
The ATO's justified trust program seeks greater assurance that large market taxpayers are reporting the right amount of GST. ATO is rapidly ramping up the Assurance program across the top 1000.
The focus of the Webinar is on the GST Data Testing portion of these Assurance reviews. What does this mean? What are the risks?
A major component of these Assurance Reviews is Data Testing to ensure that your GST calculations are correct. Data Testing is required to obtain a High Governance Rating from the ATO.
The ATO has specific tests that need to be run and analysed. Haven't had your Assurance Review yet? If you are in the Top 1000 you will most likely be having this review very soon and will need to have these Data Tests run across a period of data.
Already had your Initial GST Assurance Review? You will need to have a formalised ongoing GST Data Testing plan.
Your Expert Facilitator: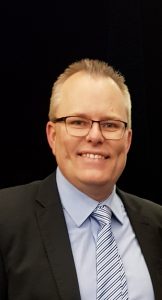 MARK DAYNARD, National Director, BGI Benchmark Group International
Mark has devoted his career to GST analysis and has over 25 years of experience in this specialized
field, with 18 years in Australia.
BGI believes Mark has completed more GST Data Analysis reviews than anyone else in this field worldwide. He has dealt with very large and complex clients globally.
One key area that Mark devotes his time to is the development of new areas of GST recoveries through in-depth analysis of the complex issues facing companies today.
Mark is a firm believer that the learnings from data analytical reviews should lead to sustainable process improvements.
24th February 11:00 am - 11:45 am
View our complete range of Conferences