Module One begins June 11, 10:00 am - 12:30 pm

Days

Hours

Minutes

Seconds
About The Online Masterclass
COVID-19 is forcing all levels of government to adapt and implement policy at a pace never seen before. In this crisis, rapid emergency response has sheltered the economy, protected as many jobs as possible and saved lives.
Yet government policies and services are generally evidence-driven and carefully implemented. Now is the time to plan for the recovery and delivering all government services in the 'new normal' – whatever that looks like.
Transitioning Government Services from Crisis Management to Rapid Recovery Masterclass is a virtual, 6-part training series that will give you the skills to adapt to the fluid public sector environment so that your department can deliver its services more effectively. You will learn how to manage through each phase of crisis management and drive rapid recovery within your department.
If you work in the public sector, you MUST attend this course.
The courseware covers rapid mobilisation of effort, accelerated decision-making, flexible implementation approaches, targeted change management, interim governance changes, team resilience, productivity, recovery planning and transition. As part of this interactive series, you will examine real life case studies, and be provided practice activities and tools to apply the learnings from each session in your own environment.
Complementary advice and assistance in applying the learnings from each session within your own workplace is provided as part of this Masterclass series.
Key Dates
Module 1: June 11 | Module 2: June 18 | Module 3: June 25  | Module 4: July 2  | Module 5: July 9 | Module 6: July 16
Times
10:00 am – 12:30 pm
Facilitated by
Charitee Davies – Associate Director, Grosvenor Performance Group
BSc, SIC Auditor, Grad. Dip. Auditor/Lead Auditor, Cert IV in Risk Management, Environmental Management, Training & Workplace Assessment.
Charitee brings 25 years of experience leading major reforms and transformations within the public sector, and an extensive background in complex consulting assignments across government and large enterprises.
Charitee has extensive experience in a wide range of organisational review and improvement disciplines, including leading large scale change and transformation projects. As a former Australian Public Servant, having held roles at the SES Bands 1 and 2, Charitee delivers unique insights as a leader within Grosvenor's Public Sector Advisory practice.
During a career that has spanned the Departments of Human Services, Foreign Affairs and Trade, Parliamentary Services, and Industry, Science and Innovation, Charitee has engaged with diverse stakeholder groups demonstrating her ability to discern nuanced understandings of government, departments and community groups. She has managed and led organisational design reviews, complex simulation and advanced analysis and the development of strategic and corporate plans.
Your Amazing Facilitator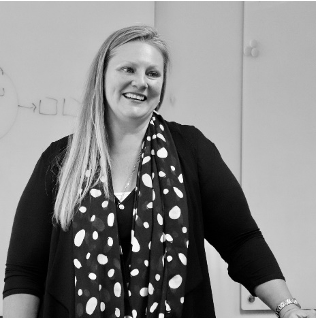 Charitee Davies
Associate Director
Grosvenor Performance Group
Module 1: Phases of Crisis Management & Rapid Recovery | June 11 10:00am - 12:30pm AEST
Module 2: Responding to Crisis and Enacting Emergency Management Policy | June 18 10:00 am - 12:30 pm AEST
Module 3: Business As Un-usual | June 25 10:00 am - 12:30 pm AEST
Module 4: Maintaining the Status Quo in Policy | July 2 10:00 am - 12:30 am AEST
Module 5: Determining The Next Normal & Understanding The New Horizon | July 9 10:00 am - 12:30 pm AEST
Module 6: Rapid Recovery of Service Delivery | July 16 10:00 am - 12:30 pm AEST
Key Benefits of Attending
Effective management and leadership through each phase of crisis to recovery
Ensure team and departmental productivity and effectiveness post COVID – 19
Monitor and manage team focus and resilience
Become an active driver in planning and design of your rapid recovery process
Keep pace with accelerated change associated with new government measures
Keep all stakeholders engaged throughout the COVID – 19 Pandemic
Who Should Attend?
Policy officers and managers
Executive Officers
Communication Officers
Regional Managers
Directors
Legislative assembly
Social services
Community & Stakeholder Engagement Managers
Feedback from past Public Sector events
"Impressive line up of speakers. The best part was a number of leaders being really candid- Talking straight!"
It's always such a nice forum and there was a beautiful collaborative and supportive vibe in the room. I'm sure the event you created has cemented the future of community engagement.
Very Interesting and have gathered / insight for way forward in the workplace
Good to meet others in the same field with the same challenges and opportunities
Thanks for a great couple of days- diverse, genuine, engaging, good food, food people. Will definitely let others know for next time.
View our complete range of Conferences