About this Masterclass
In an age of instant communication, the need for public sector agencies to effectively communicate with the wider community cannot be underestimated. Local communities, small business, the corporate sector, NGOs, and various levels of government often all need to be engaged simultaneously to facilitate meaningful service delivery.
Community and Stakeholder Engagement for Government is an interactive course addressing key engagement sticking points for Government. Multifaceted engagement tasks are challenging, requiring a balance between decisiveness and accommodating multiple points of view. This course will teach participants to incorporate effective community and stakeholder engagement strategies in these situations.
Facilitated by our incredible trainer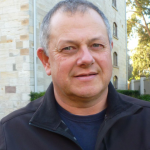 MARTIN BASS, DIRECTOR, MARTIN BASS CONSULTING
Martin Bass has over 20 years' experience in stakeholder engagement, both in his capacities as a local government manager and independent consultant. Martin has developed
broad skills and experience in planning, managing, and rolling out innovative and effective stakeholder engagement programs. He has a sound understanding of the theoretical and practical elements of stakeholder engagement – particularly within the public sector.
In his consulting role, Martin works principally with Local and State Government agencies. He designs and implements stakeholder engagement and strategic planning activities, building staff and agency capacities to manage these processes in-house.
How this program will benefit participants:
Appreciate the importance of stakeholder engagement in organisational projects
Take away analytical approaches to stakeholder identification, their needs to relative importance to projects and organisational outcomes
Stronger skills to plan and manage stakeholder engagement processes
Useful tools for effective facilitation of engagement meetings
How this program will benefit your department:
Build staff understanding of effective stakeholder engagement principles and practices
Ensure the effective application of time and resources used in working with stakeholders
Enhance organisational awareness of stakeholders and their needs and interests
Foster capacity to develop, implement and evaluate stakeholder management strategies
Sydney
14 - 14 June, 2021
Karstens Sydney
Canberra
15 - 15 June, 2021
Karstens Canberra
Brisbane
18 - 18 June, 2021
Karstens Brisbane
Melbourne
07 - 07 July, 2021
Karstens Melbourne
Perth
09 - 09 July, 2021
Karstens Perth
Online
13 - 13 July, 2021
Livestream Event
This program will enable participants to:
Understand the fundamental principles of effective stakeholder engagement
Identify and manage the risks involved in stakeholder engagement
Practically identify key stakeholders and analyse their needs and interests
Utilise effective techniques for engaging with stakeholders
Practice effective facilitation and conflict management
Allocate resources according to project and organisational imperatives
Apply stakeholder management techniques through case studies and examples
This course will benefit those in the public sector who:
Engage with communities and stakeholders during their work
Need the input of communities and stakeholders in their agency planning and decision making
Need a greater understanding of when and how agencies should engage communities and stakeholders in their planning and decision making
Play organisational roles in community and stakeholder engagement processes
View our complete range of Conferences